Time stamps:
Introductions + Meditation + orientation to conversation
(from beginning to 13 minutes)
13:00 - Jeffrey begins visual presentation
14:45 - Introduces "Structural Problems of Industrial Capitalism solved by CoRealizers Ecosystem (metalevel solutions)
16:50 - Industrialist Socio-Economic Context
Great ideas unrealized
20 - Opposing Value Gains
21:12 - Industrial Capitalism vs Communal Contributionism
28:50- Begin CoRealizer Model
38ish - CoRealizer Method
42:13 - Begin to flesh out specifics (Inclusive Role + Ecosystem Service + Unique Potential + Core CoRealizership
47ish - Durwin question on different roles
54:50 - Describing how the cloud/website works
(a few questions on the seats/roles)
1 hour - Jeffrey clarifies regions and roles (1:02 - example of integral therapist)
1:05:30 - The System's holonic nature
1:08 - CoRealizership Viral Loop (where the magic happens)
1:13:45 - End Presentation
Feedback
1:16:30 - Caroline + Jeffrey response (1:18:50)
1:20ish - Marco + Jeffrey response (1:28)
1:38 - Next Steps?
---
Background
I've recently had a couple talks with @JeffreyQ1—who is new to the forum, but has been following the activities of Cosmos Co-op for some time, and who I've also been aware of, and was introduced to by @DurwinFoster.
A couple weeks ago, Durwin set up an intro session, where we determined that there is potentially a lot of overlap and alignment between what Jeff has been developing philosophically and as a founder of OurGoodness.org, and the vision for Cosmos (also see: Key Docs) we've been working on here. We further explored this in a follow-up call with @care_save.
For this talk, Jeff would like to present what he sees as a pathway to co-realizing Cosmos in a mutual way with his CoRealizers/OurGoodness project. This talk is an opportunity of Jeff to share his vision, and for Cosmos members to collectively explore our next steps—the first of which is simply a conversation with the community who is interested in this topic.
This is all coming together very recently, so apologies for the late notice. This conversation will be recorded and shared here for thoughts & feedback—and there will likely be more.
Previous Conversations

https://vimeo.com/286424920/d0c838f1be
Recorded: 2018 August 23

CoRealizing Cosmos - Marco, Caroline, Jeff, and Doug on Vimeo
Recorded: 2018 August 24

CoRealizing Cosmos: Jeff Quintero and Marco Morelli (pre-talk) on Vimeo
Recorded: 2018 September 4
---
Introduction
by Jeffrey Quintero
Co-Realizations: "conversations that envision—and inspire action toward—a shared purpose and common goals." (Based on Marco's definition)
Co-Realization Objectives:
How do we become a source of engagement in an actual, progressive co-realization process for Cosmos?
Insight: Implement a Minimum Viable Proposition to test as a way to start attracting co-founders for both Cosmos.coop and CoRealizers.com
Idea for MVP: Cosmos.coop adopts the Co-Realizership Model and Co-Realizing Method to facilitate engagement in Co-realizing OurGoodness Declarations Movement as presented @ OurGoodness.org [

Marco's note: Let's wordsmith this later. ] Jeffrey's note: Made an edit.
So that we achieve these Milestones:
The movement serves as foundation for attracting Co-Founders to build the CoRealizers Cloud
The Cloud serves as vehicle for globally scaling Cosmos.coop Co-Realizership
Co-Realization Tasks:
Introduce and explain the Co-realizership Model and Co-realizing Method suggested as structure for the coop member shared ownership and the practice for facilitating Trans-Cultural Co-realizations
Share and describe OurGoodness.org as what could be Cosmos first Trans-Cultural Co-Realization and bases for the MVP
---
Jeff's presentation: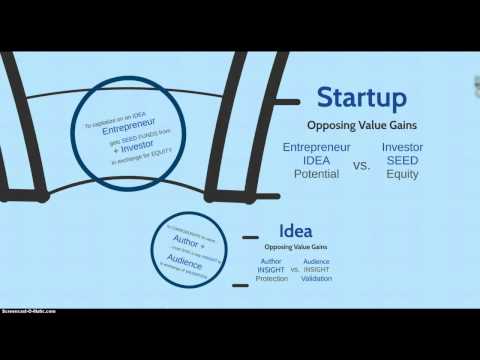 + PREZI: Co-Realizing An Ecological Civilization by Jeffrey Quintero