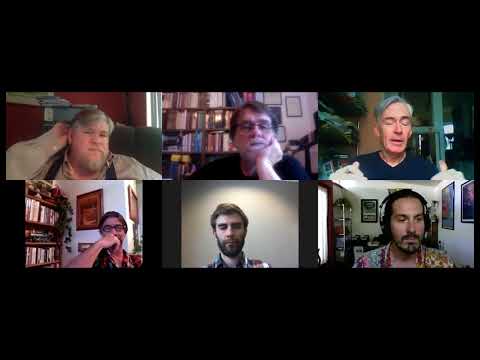 [download]
---
Taking off from Geoffrey's forum post in the 'Infinite Commons' on "Rethinking Time," in which he reviews the ideas of physicist Carlo Rovelli, the Café crew launches into a transdisciplinary dialogue on the relationship between science and art: how they differ in their ways of knowing, yet what they share in their social and creative practices? And how might we bring them together with spirituality in an ecology of practices? This all fits in with Geoffrey's second 20-year plan.
He asks: How can art and science, respectively, change the way each other is done? This opens up a discussion of how science and art actually are done, as major social, political, and economic enterprises. Then we turn to questions at the edges where physics, philosophy, psychology, and poetry meet…
Questions such as: Where does consciousness fit into the universe? At the quantum level, or only much higher? Or is it there at every level? And where are we as observers, perceivers, and participants in reality? And what about time? When time is no longer required as a variable in quantum physical equations—if everything has its own time, with no shared present, as Rovelli speculates—then what happens? Is time still a real part of the universe? Or just 'in our minds'?
So many cosmic questions! Yet as Ed remarks: so what? How does all our quantum philosophizing affect the world we live in? (That is to say, our many worlds, our many times.) There other practical concerns, such as: How does one weightlift in a lucid dream if there is no gravity?!
As usual, the conversation jumped around. Much more happened than is reported in these notes. Watch or listen for yourself, and let us know what you think.
Participants:
Geoffrey Edwards
John Davis
Ed Mahood
Marco Morelli
Doug Duff
Mark Jabbour
Recorded: June 5, 2018
[/details]
Overview
Watching/Reading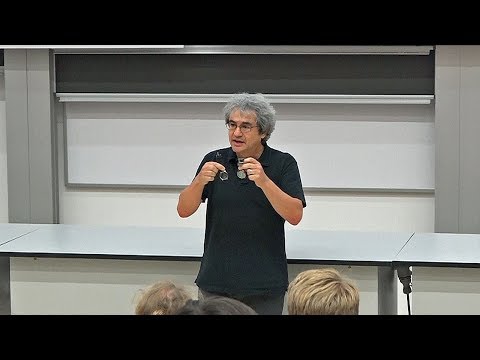 Plus the brief discussion in the Rethinking Time thread. As well as the postings in this thread prior to the CCafé session itself.
https://www.edge.org/conversation/carlo_rovelli-science-is-not-about-certainty-a-philosophy-of-physics
Seed Questions
Context and Backstory