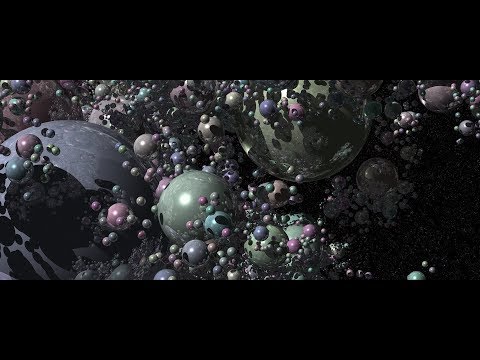 [Download Audio]
We kick off the second round of our Spheres reading group, with our first conversation on Volume 2: Globes (Macrospherology).
Prologue: Intense Idyll
Introduction: Geometry in the Monstrous
Access: Anthropic Climate
Pages 13–151
Participants:
Marco V Morelli
Geoffrey Edwards
TJ Williams
John Davis
Heather Fester
Date recorded: 11/30/2017
Summary of video discussion (work in progress - first version by @Geoffreyjen_Edwards )
Click here for the detailed summary

0:00:00 Marco makes some comments on the format of the video recording
0:02:00 Participants make some remarks on how far they have read
0:02:30 TJ notes that the entire point of Bubbles is capsulized in 5 pages inside the Anthropic Climate chapter
0:03:30 Marco mentions the group may have some new members, in particular he makes some introductory remarks about Heather Fester, who is a poet who reads philosophy and has studied rhetoric
0:04:55 John proposes a book, Prometheus and Atlas, by Jason Reza Jorjsni, related to the extensive discussion of Atlas in the Sloterdijk text. The book talks about superhuman potential, the paranormal, Nietzsche, and Heidegger, and claims that these two are key figures for our era, although John mentions that the writer is a member of the alt right.
0:06:15 Marco segues into a discussion of the monstrous. During a recent trip to Denver to meet with Caroline about initiatives for the Cosmos Coop. He went to the Denver Public Library, near the Civic Center and the Civic Center Park, which bring together widely different segments of the population - politicians, the homeless, tourists, etc. There were sculptures by the Cinese sculptor Ai Weiwei (Denver officially unveils massive Circle of Animals sculpture installation at Civic Center – The Denver Post). As he was walking towards the exhibition, he encountered another sculpture, this time of a globe, with a man inside with four faces, apparently, according to a plaque, a representation of Christopher Columbus. This sculpture was nowhere near as centrally positionned as the Ai Weiwei sculptures, but drew his attention as a result of reading Globes. Marco read the Prologue on the bus on the way home, and the combination of the experience and the park and the reading brought him to the idea that Sloterdijk isn't just talking about an abstract set of ideas, but is trying to situate our actual experience of living in this global geographically integrated world.
0:10:45 Marco continued by noting that when Sloterdijk talks about ontology and Being, Being with Others and Being in an Ensouled Space is what is at stake here. This is the Golden Ball, it is not only at the feet of the seven philosophers, it is something we have to think our way into.
0:12:10 So there is a sense to carrying around these weighty volumes like a modern day Atlas! But that is also a question - how does it relate to our onging lives and our questionings?
0:13:15 Geoffrey mentionned that he also saw sculptures of globes, bronze sculptures about the size of a soccer ball, which weigh about the same as what we perceive Sloterdijk's books do…
0:14:35 Geoffrey went on to talk about an alternative view of ontology that views it is a singular theory about the nature of an individual life rather than as a generalized theory of the nature of Being. He motes that Sloterdijk also slides between the general and the individual in his discussions.
0:16:30 John protests that ontology needs to be about Becoming more than about Being, drawing on the ideas of Whitehead, Aurobindo and Bergson.
0:17:30 John goes on to talk about epistemology, about how we know things, noting that Gregory Bateson wrote that you can't have one without the other
0:18:00 John notes that Sloterdijk has great titles to his chapters and sections. He goes on to question what Sloterdijk means when he talks about the monstrous in relation to geometry. John mentions that Sloterdijk links the monstrous to the Dionysian theatre, via a discussion of the antique mosaic, the Tori Anzeatum, of which he provides a kind of guided tour as he often does. John notes that a good deal of the time Dloterdijk seems to be more a kind of cultural analyst that a philosopher mounting an argument. He tells great stories, but seems to fall into the trap of self deception as a result.
0:21:30 TJ actually found this text much more direct and accessible than any of the text in Bubbles. He seems to be criticising other philosophers pretty directly, suggesting they habe distanced themselves from practical concerns in order to address the unity of the world. TJ suggests this attempt to encompass everything within the One is what Sloterdijk is calling « monstrous » and why it is linked to geometry. TJ also notes, however, that Sloterdijk seems to view this « monstrous » as a success story
0:23:15 Marco steps in to introduce Doug, a newcomer to the group, who has just come on line. Doug expresses interest in the discussion around ontology. He has not been reading philo long, was introduced via the writings of Paul Tillich, a theologian who also writes some philosophy.
0:25:20 Marco notes that Doug represents a kind of outside « monstrous » perspective on our whole enterprise, like Sloterdijk's outsider looking down at the sphere, and invites him to echo things back at us and help ensure the discussion actually goes somewhere (rsther than just turning in circles).
0:26:55 Marco notes that he felt Sloterdijk was focussing on some kind of elitist, distant, ojectifying scenario, which was disappointing. Indeed, he starts this book in a way that parallels how he started Bubbles, which presented the gateway to Plato's academy and its motif accoding to Sloterdijk, « Let no one enter here who is not a geometer ». So this idea that there is a group of people who understands the nature of reality in a way no one else does. And this idea is repeated here, via the discussion of the masaic referenced by John, the Tori Anziata, which. presents a depiction of seven senior bearded philosophers, all men, who have gathered outside the city to hold a serious conversation about this object, the globe. Furthermore, he describes the scene as a pentecostal, religious activity, that the scene is sacred in some sense, the idea of the globe that can be measured and one can situate oneself within it. Furthermore, the point of the scene seems to be this sense of the whole, the all-encompassing orb (passed from hand to hand via Nietzsche's Golden Ball), which fragments into an infinite set of worlds, the « foam », where everyone has their own world, their own ontology.
0:31:20 Marco continues by noting that Sloterdijk seems to be trying to find a way where one could recover the whole that has been shifted away from a centric perspective, without doing so in the totalizing way of much of Western metaphysics, but also without atomizing into the foam of post modernity.
0:32:00 Sloterdijk calls the book a « mausoleum », a record of expired spheres, which is where we are now. This is what he calls the « monstrous », where the monstrous is the space beyond the conceived sphere, the absolute inability to construct a perfect sphere that contains everything, a kind of madness that Sloterdijk also discusses.
0:34:00 Geoffrey notes that the idea of the monstrous in geometry comes from the work of Riemann, or Poincaré, that you can have parallel lines that converge or intersect. The 5th axiom of Euclid states that parallel lines can't meet. Today, non Euclidean geometries, once considered monstrous, are fully integrated into contemporary theories of, for example, space-time.
0:34:40 John comments on Sloterdijk's apparent obsession with orbs and globes, compared to, say, other topological forms, such as torii and Klein bottles, that have more open-ended properties
0:35:15 John also notes that, in addition to our own individual realities, we also use consensual reality, although we don't live in it - politics, education, medecine, other aspects of our lives involve consensual reality. And that's ehat we seem to be losing right now, any sense of consensus, and falling back into our individual realities. What is needed is the intersubjective, where « two or more are gathered ».
0:37:00 John also notes that the intersubjective is both hard to measure and hard to model, although part of the latter appears to include sharing our different maps of time
0:37:55 John agrees text is more straightforward, but he is still frustrated by the fact that Sloterdijk rarely defines anything
0:39:30 TJ remarks that the text in the Athropic Climate does some of these things, pulling together strands from Bubbles and linking them in here. TJ gives a number of concrete examples of this
0:41:35 Geoffrey remarks that Bubbles was about spheres inside of spheres inside of spheres, wheras Gobles begins with this perspective of being outside looking in. So there is an evolution in his thinking here.
0:43:00 TJ notes that it's not just Atlas looking from the outside in, but also Parmenides trying to look from the inside out. But overall, we've moved from the individual to society, politics, and so forth.
0:44:55 TJ also remarks that Sloterdijk is doing something that parallels what he did in the intimate sphere in Bubbles with the communal spaces of Globes, that is, that the individual informs the communal, and the inner communal informs the outer communal.
0:45:35 Marco adds that Sloterdijk views « air conditioning » to be essential to the formation of solidarity within communal structures. And Globes is examining what that looks like at the scale of an empire, or in the presence of a totalizing being that is trying to push the monstrous away (keep the barbarians out)
0:46:30 The intimate sphere of Bubbles is more primordial, however - we are formed in the primary dyads and then we are transferred to these larger spaces which round off the individual bubbles in different ways via immunological processes tied to Being
0:47:20 Marco also remarks that part of what is going on in this text is that Sloterdijk is engaging in a conversation with Heidegger, with Nietzsche and indeed with Plato. When he was in college, that kind of conversation fascinated Marco, to the point where he feels he understands what Sloterdijk is getting at around the concept of Being, this semi-religious (e.g. pentecostal) experience. At the same time that Sloterdijk is fascinated by the sphere, he is also doing a post mortem on it.
0:50:10 Is the center of one's experience the self, the dyad, the community, the nation, or, indeed, God? And if the latter, an enclosed God, or an infinite, monstrous one? And if you are in a relationship with such a God, what must you do to sustain it? Since every sphere has its own requirements for maintenance - a relationship, a village. And if you do all that, you aren't going to fit in easily into lesser geometries. So this idea that elites of a certain kind form, and that they are outsiders has a certain ring of truth to it.
0:52:15 To achieve such a situation, they have to travel outside the ordinary geometries, perhaps even along Moebius strips or Klein bottles
0:52:50 TJ asks what is the conversation Sloterdijk is having with Heidegger. Marco suggests that it is a question of whether time or space is more important. Sloterdijk wants to foreground space, an experience of Beingness. Heidegger wanted to interpret Being in terms of finitude and time. Heidegger emphasized Being towards Death, and Being in the World. Sloterdijk believes that Being has to open up into a kind of « spatial openess », that the breaking up of Being into infinitesimals was a dead end. Heidegger himself moved in that direction later in his life, after what is calked The Turn.
0:55:30 Marco also points out that Heidegger's ideas were associated with a feeling of dread. Heidegger asks what does dread disclose, and the answer he gives is "nothing", so nothing is the monstrous, the shadow of the metaphysical project. But ultimately you want to relax into Being
0:56:55 John notes you can relax into Being if you are well fed, if you know where your next meal is going to come from. John lost his job in the recession of 2008 and was unemployed for three years. Times were litterally hard. He is impatient with the philosophical discussion around Being as a result.
0:59:00 Doug asks if Sloterdijk exhibits any sense of urgency. TJ notes that Heidegger was writing during the rise of the Nazi party in Germany, while Sloterdijk is post cold war but pre 9/11. John notes that Heidegger had a very bad record, falling in with the Nazis at least some of the time. Geoffrey notes that Sloterdijk also has an ambiguous record
1:04:30 Geoffrey also noted that he is skeptical to some extent of both time-based approaches such as Heidegger's and space-based approaches like Sloterdijk's because the universe has a space-time structure.
1:06:50 John notes also that Sloterdijk seems to be rather too well off to know much about the undersides of life. He also seems to disparage to some extend whether the disenfranchised have any sense of the whole.
1:11:10 TJ notes that Sloterdijk emphasizes repeatedly, in both Bubbles and Globes, how fragile the spheres are and hence there is a temporal dynamic in his approach
1:12:30 Marco steps in to remark that Heather Fester has joined the group and to giver her an opportunity to introduce herself
1:15:00 Marco summarizes a number of problem areas that have emerged in the discussion : his lack of a sense of urgency, his lack of sensitivity to the undersides of everyday living, his circuitous writing style, but notes that he himself really enjoys reading Sloterdijk. He is also an active, contemporary philosopher who's thinking is probably evolving and is widely considered one of the greats.
1:17:00 In addition, how can Sloterdijk's ideas be applied in a practical way? To this group, for example? And how do we balance this reading in relation to all the others we are each of us engaged in?
1:19:00 Heather @hfester expresses a desire to catch up on the reading of Bubbles to explore its practical applications. She also indicates an interest in participatory spirituality which appears to bridge the gap between Being and Being-in-the-World. Heather explains she is not, however, a philosopher
1:20:00 Heather responds to a question about her interest in rhetoric by noting that she has just completed a salon discussion at the Integral Center in Boulder (Redirecting...), focused on something called "steel-manning", which is a term introduced by Robert McNaughton to situate the process of strengthening the positioning of the opposition, so there can be more of a relaxation and easing of polarity. "Everything is rhetorical" she says - she taught her first classes just after 9/11 when it was so important. Rhetoric was marginalized from philosophy for a long time, but they've always focussed on the need for a grounding in moral philosophy.
1:22:50 Responding to a question about the relation between rhetoric and poetry, Heather notes that praxis is different between these. Rhetoric has a lot of artificiality to it, they use tropes and figures of speech, while poetry goes right to the core right away. Poetry as tracing the outlines of subjectivity and relatedness, and learning to play.
1:25:15 John notes that Sloterdijk forces us to slow down, and there is power in slowness
1:26:30 Geoffrey remarks that most of his interactions with the group have called on his science and scholarly expertise, but that he also writes novels, and believes that Heather's arrival within the group may help open up new ways of responding, so some "air conditioning"
1:27:20 Heather notes there is a new forum on Integral poeisia that does some of this too
1:27:30 Marco summarizes the group and its membership and history. He remarks that we've seen how the bubble reflects back on itself in many ways. What Sloterdijk seems to be doing is using the sphere as a constituent of contingent reality, and an ontogenesis of capitalism and also its ongoing demise. He suggests that capitalism has, in some sense, already expired.
1:31:40 Marco reads a passage : "Globalisation… serious history…. Being… brought the muddle of human history to its conclusion… the stake in which space has absorbed time… post-history… relaxation in the apocalypse of space". Marco finds this text exciting, it focuses on the idea of the creation of state of perfect leisure in a secure way, but there is an outside to that… some things cannot be contained within that "globe".
1:35:05 Geoffrey remarks that as the spheres expire, or collapse, they exclude more and more
1:35:20 John adds that there is a need to carry some things across the collapse to the new globes, that maybe Sloterdijk is aiming to serve that role, he is very aware of the motifs that are relevant for the transition that are carried forward from Plato, Parmenides, the pre-Socratics, the Medieval epoch, etc.
1:37:00 Marco introduces a discussion on next steps. It is suggested to finish Globes over the spring, then switch to Aurobindo, then go back to Foams later. There is also some interest in revisiting Gebser for those that missed it the first time around. Roy Bashkar was also a name that came up. Marco also suggests we may want to look at poetry or novels as well.
1:44:00 Geoffrey notes that reading Sloterdijk is like swimming in mud, you work your arms a lot but you don't make much progress.
1:45:00 Marco also notes that the forum allows the discussion to extend into new areas, although at a different pace.
---
Web page