For our infinitely inspired community, I couldn't help but share… what tremendous work by the artist, Yayoi Kusama!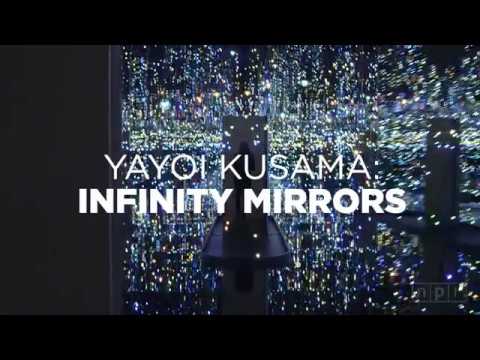 If not for your post I would never have known of your pokadot muse. Thank you. She is clearly a genius and if I could, I'd go see her at the Tate this weekend. Thank you for bringing her to our attention.
What possibly could take place in "Phalli's Field"? The vagina monologues.
---
Seeing this installation work by Y. Kusama, I also thought of the cultural mindfuckery of Leigh Bowery and his fashion-pushed-to-extreme, and becoming performance art phase incorporating polka dots.
Excerpt from an obituary:
"Bowery's costume designs for Michael Clark expanded into onstage appearances in ludicrously high platforms, playing Chopin Nocturnes wearing gardening gloves. He also appeared in music videos for The Fall, daubed in huge spots - his "measles" look."
Ladies and Gentlemen, The Fall:
Bowery himself appears in this first video for song "Mr. Pharmacist"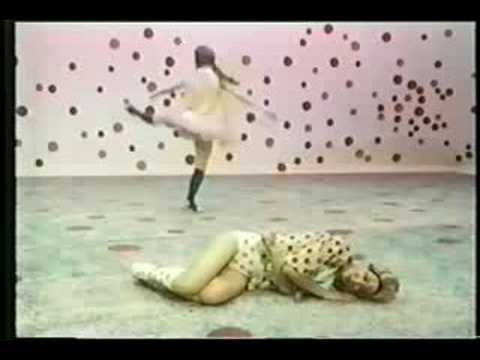 Michael Clark choreography for a video, for song "Ludd Gang"
---
Painter Lucian Freud made some incredible paintings of Leigh Bowery:
Har har…
This video was suggested after the Mirrors one above: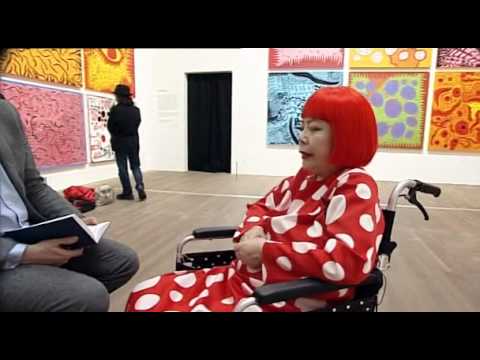 Goes to show how relatively un-weird most of us, even the weird ones, are.
Also–damn, I would like to invite this person into our co-op! I bet he could point out and magically entrap any gaps in our logic model for Cosmos.
"Self-driving cars bring together a bunch of really interesting technologies—such as machine vision and intelligence—with crucial social issues such as the atomization and changing nature of labor, the shift of power to corporate elites and Silicon Valley, and the quasi-religious faith in computation as the only framework for the production of truth—and hence, ethics and social justice.
The Trap falls into the category of resistance, while the attempt to build my own car is a process of understanding how the dominant narratives of these technologies are produced, and could be changed. I don't see why cab drivers of the future shouldn't be chalking white lines on side streets to derail self-driving Ubers which are putting them out of work, and I also think we need more eyes and hands on the tools which are shaping all of our futures."