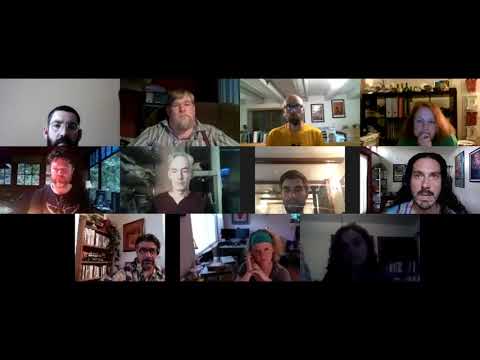 [download]
---
Please join us for the first session of our Sri Aurobindo reading and practice groups . This will be an introductory meeting and there is no required reading , but our goal is to read through Aurobindo's philosophical opus, The Life Divine, over the coming months, with potentials for branching off into his poetry, politics, and spiritual practice, which he called "Integral Yoga."
As with all our Readers Underground groups, this will be a collaborative effort. We will be looking for ways to bring our individual and collective (incl. personal and transpersonal) intelligences into harmony through the quality of our interactions . If we are successful, this will not be only an intellectual exercise, but a transformative journey into higher reaches of consciousness, with real world consequences.
During the meeting, we will talk about Aurobindo's overall life and work; connect this reading to previous readings we've done (especially our Jean Gebser group in 2016, and recent sessions of the Cosmos Café); discuss our goals for the group; share our individual backgrounds and preferences; and decide collectively how we'd like to approach the journey, including questions of pacing and related texts.
There is no charge to participate; but please consider supporting our Open Collective. Many of Aurobindo's texts (including The Life Divine ) are available as free PDF downloads through the Sri Aurobindo Ashram website. To follow the conversation and share your thoughts, visit our forum. To join the Readers Underground, click here.
If you have any questions, or would like to get started right away, please visit our Infinite Conversations forum topic for this event.
Thanks, and hope to see you there~
Marco V Morelli
Editor Divine: Supermind or Bust…
PS. If you're looking for a great introduction to Sri Aurobindo's life and work to watch ahead of the meeting, check out the three-part series on YouTube with Debashish Banerji, which begins with The Integral Yoga of Sri Aurobindo, Part One: The Revolutionary Yogi.
Other Resources/Referenced Material
Study Guides/Introductory Material
Books References During Recorded Sessions
Audio Recordings Of Life Divine
More info: Journey to Supermind [proposed] – Aurobindo reading & practice groups – planning & logistics
---
https://www.metapsychosis.com/events/journey-to-supermind-intro-session/