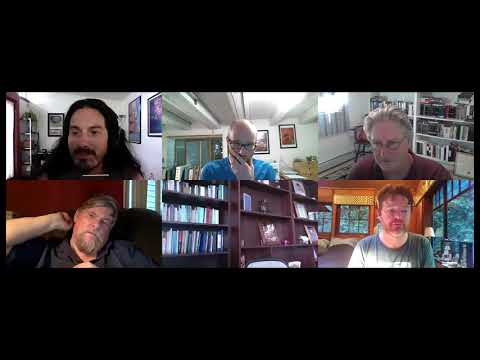 [download]
---
Reading
The Life Divine, Chapters 21-24 (pps. 210-253)
To Participate
Introduce yourself below.
Please note: These meetings will be recorded and shared on Metapsychosis.com and here on the forum. You are welcome to participate as an active listener if you would like to join the sessions but prefer not to speak on camera.
If you expect to join us late, please let us know ahead of time (if possible) so we know to let you in. The main meeting room will be closed after the opening meditation. However, latecomers are welcome to hang out in the 'waiting room' until a break in the conversation, when the host will let them in.
---
Supporting Our Work
This series is organized by the editors of Metapsychosis.com on a gift economy basis. If you value our creative productions, and would like to see us continue our collaborative work, please consider supporting our Open Collective with a monthly or one-time donation.


Thank you!

: