Welcome, litgeeks! Join us for our fourth hangout discussing The Ever-Present Origin by Jean Gebser. For this hangout, we will be focusing on the MENTAL structure, as Gebser discusses it in Chapter 3. Please be prepared to discuss pp. 73-102, along with any broader themes relating to this portion of the text.
Important note: There is a limit of 10 live participants on these Google Hangouts, so we'll have a "first come, first serve" policy for this hangout. If you are unable to make it onto the live call, you will be able to view the live stream and submit questions via the Q&A app on the event page.
Need tech support? We'll be online 20 minutes early to help anyone who might have trouble getting on the hangout.
---
Date & Time: Tuesday, January 26, 1 pm EST / 10 am PST
Click for time zone conversion.
Event page: Sign in - Google Accounts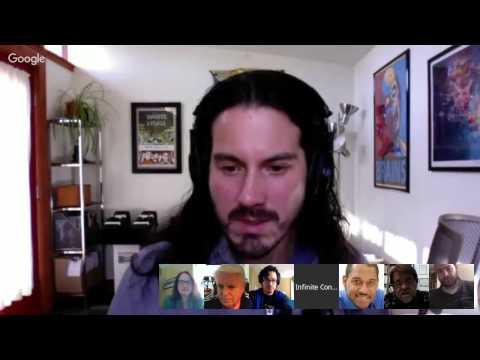 If you have any questions or topics you'd like to discuss, please add them below! We can also use this topic to continue the dialogue after the hangout.