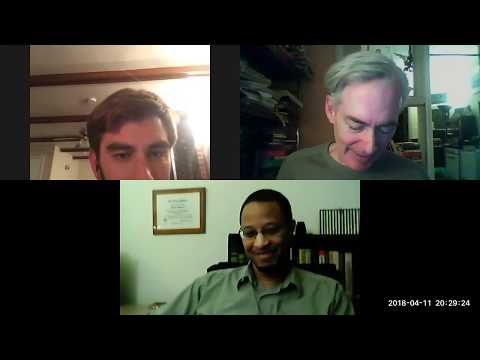 Back story:
Recent conversation has allowed members of the metamind group to have access to certain technical assistance (mainly access to the Zoom account under CosmosHost). Thus far, @Geoffreyjen_Edwards has set up a Readers Underground group that will utilize the CosmosHost Zoom account. Yesterday, @johnnydavis54, @patanswer and I set up a Clean Language Session which doubled as an Eastern US timezone friendly Cosmos Café session, allowing certain individuals who cannot attend the MDT Cafés to participate (see comments below , beginning with "Hello, TJ" for a sort of backstory).
During the final minutes of the Clean Language Session, we agreed that we would love to begin a regular meeting (hence the nifty title of EST Magicians coined by Johnny) that would not have to rely on @madrush to be burdened by logistics and technostics. This can be weekly, monthly, a spontaneously planned session. Though still in "trial and error" format, the idea is for anyone that is a Co-op member to bring forth their interests and insight to create and co-create new forms of learning and communication.
---
Hello TJ,
It was suggested by the group in last night's Writers Underground that we go with Gidley for the next Cafe. It was also suggested that I put together the Cafe webpage for next week. It was a reluctant "sure, why not?" I have only read the Introduction and Appendix C of "The Evolution of Consciousness as a Planetary Imperative." There are definite connections to Gebsers "Grammatical Mirror" and even to our latest Sloterdijk reading (starting at p.744 in Globes: Rosenstock-Huessy's "generalized Holy Spirit of language" and the "regression to the earliest stages of language"… Rosenstock:"It is unthinkable that what we do when we speak is any different from what the people of all periods have done;" Sloterdijk: From this perspective, the entire Archaic period and the Old World become an introductory course in full speech."
Since you are typically unable to attend, I would prefer to have you suggest the readings, since you are the only fine soul who has completed the Gidley paper. Any thoughts?