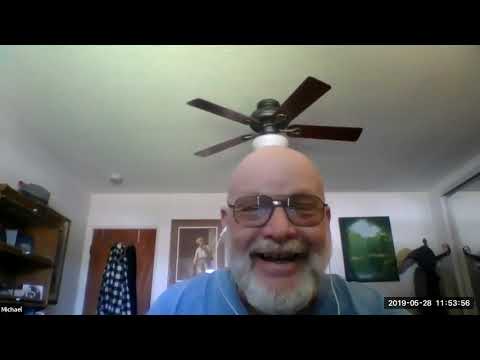 Recorded 28 May 2019
Micheal and Doug (with cameo appearance from John) experiment with the experience of blindness. It may be strange watching this Cosmos Café . . . two blindfolded individuals talking about the experiences and related issues around blindness. Doug recommends listening to this Café over watching it. Also, the "sight" of others blindfolded might trigger a few discomforting thoughts (fear of the unknown; memories of experiences of being blindfolded/seeing this in movies/news/other media), so take this into account.
The intention of this Cafe was to bring a certain awareness to the participants (and perhaps the listener). Doug and Michael did experience heightened awareness. . . a deepened focus, some piqued auditory reception, a slowing of time. We hope you enjoy this sensory deprivation experiment.
Note: the email conversation referenced in the recording is placed below . . . for reference! See posts 4-32.
---