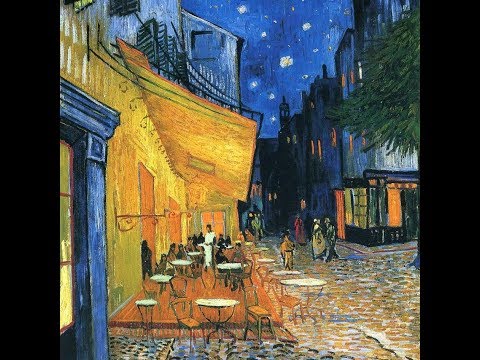 [DOWNLOAD]
---
Overview
The notion of "consciousness" has played a long and serious role in many of the threads that have manifested on the Infinite Conversations platform. In addition to exploring the subject from creative and artistic perspectives, a series of café sessions have taken place a backdrop that is more philosophic-scientific in nature. The general consensus seems to be that all these varying views can be integrated into a "whole" that allows for deeper insight into and understanding of this particular phenomenon.
Previous readings and discussions have provided the basis for this particular reading. Jean Gebser's Ever-present Origin takes a deep look at the unfoldment of consciousness in humans as it appears historically. Arthur Young's Reflexive Universe examined the physical foundations of consciousness in terms of both Newtonian and quantum physics. Stan Tenen's The Alphabet that Changed the World seeks to portray a science of consciousness by showing the demonstrable relationship between math/science and the Western spiritual tradition based on the text of the Old Testament. The planned future reading of Sri Aurobindo aims to explore this phenomenon from Eastern-spiritual point-of-view. In the course of these reading and related discussions, alternate ways of knowing and here-to-fore anomalous phenomena, such as lucid dreaming, near-death and out-of-body experiences, psi have also been to focus of attention.
Kelly, et al.'s test, Irreducible Mind is a comprehensive attempt to deal with the topics and themes we have been exploring from a strictly psychological perspective, whereby "psychology" in this context is not mere behaviorism nor should it be conceived in purely neuro-cognitive terms, but rather should be understood from a more expansive science of mind point-of-view.
This session will focus on the Introduction and Chapter 1 of the text.
Seed questions
What are Kelly and his team proposing? And how do they propose to go about doing it?

What do you think is at stake in this proposal? In what ways is it (the same or) different from your current understanding of what psychology is about?

How well do you think they are setting the groundwork for what they want to do?

What issues arise in your own mind regarding their proposal and approach? Which questions do you think need to be answered in the remainder of the text?
Inputs and backstory stuff
Café sessions
Discussion threads and readings, etc.
References
Primary
Kelly, E.F., et al., (2007) Irreducible Mind: Toward a Psychology for the 21st Century, First paperback edition, Rowman & Littlefield Publishers, Inc., Lanham, MD & Plymouth, UK, 2010.
Secondary
Gebser, Jean (1984) The Ever-present Origin Authorized translation by Noel Barstad with Algis Mikunas, The Ohio University Press, Athens, OH (originally published 1949/1953).

Tenen, Stan (2011) The Alphabet That Changed The World: How Genesis Preserves a Science of Consciousness in Geometry and Gesture, Edited by Charles Stein, North Atlantic Books, Berkeley, CA.

Young, Arthur (1976) The Reflexive Universe: The Evolution of Consciousness, Robert Briggs, Associates, Mill Valley, CA.