---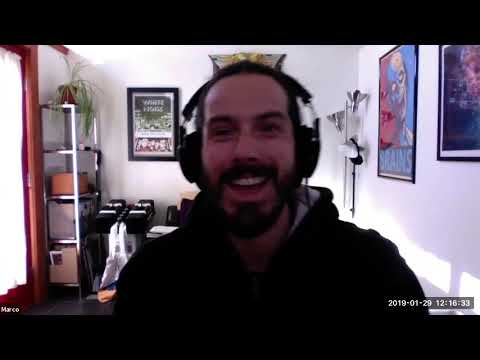 T"I 'gin to be a-weary of the sun,
And wish the estate o' the world were now undone.–
Ring the alarum bell!–Blow, wind! come, wrack!
At least we'll die with harness on our back."
Macbeth | Act 5, Scene 5
The @ccafe gets to work on the Anthropocene and its discontents. Similar to Job's questioning of the Great Patriarch and His methods, the great patriarchal, sociocentric stories of capitalism and neoliberalism will be questioned, along with our role from within Nature and the natural forces of dont-give-a-damn Earth…who are we to think we deserve to define this complex era with the root Anthro-? William Connolly's Prelude from Facing the Planetary sets the pace at all speeds, canter and gallop, walk and trot, for the windy, winding musings in this alarming Café.
Present:
Johnny Davis
Ryan Dexter
Marco Morelli
Doug Duff
Michael Stumpf
Ed Mahood
Mark Jabbour
Recorded: 29 Jan 2019
---
Reading / Watching / Listening
William Connelly's prelude "Myth and the Planetary" of his book Facing the Planetary will be the primer for this Café :
Prelude "Myth and the Planetary" PDF
Seed Questions
The New York Times reported last week that a fifth of the coral reefs have died in the last three years. How does this inconvenient fact make you feel? What does this mean to you?
How do you make sense?
Is there a relationship between making sense and making meaning?
Context, Backstory, and Related Topics
What is Entangled Humanism?
The ancient bacteria imprisoned in human cells( mitochondria)
Bacterial micro-agencies in our gut
The reptile brain within us
Our internal relations to the Neanderthal and Denovisian
Drives nested within and between us that send affective thoughts into consciousness influencing behavior and communication
Inter-species symbiosis and disease jumps ( the flu)
Other species have perspectives of their own
A history of capitalist exploitation
The Antarctic shelves melt at a rapid rate
Climate, glaciers, ocean currents, water filtration processes, bacterial and viral flows, species evolution…