Recorded 11 February 2020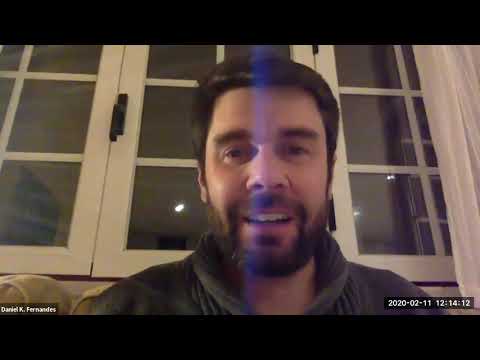 https://cosmos.earth/wp-content/uploads/2020/02/GMT20200211-190530_Cosmos-Caf-mp3cut.net.mp3
ZOOM video conference: https://www.cosmos.coop/zoom/cafe
---
If you haven't been following the related proposal thread, I strongly suggest that you jump over there first and familiarize yourself with what we want to do, for this thread is where we want to get that ball rolling.
Our focus will be the front matter to Bernardo Kastrup's The Idea of the World (see Reading/Watching/Listening section, below), in particular
Acknowledgements
Forward by Menas C. Kafatos
Note to readers of my previous books
Preface, and
Overview
Our goal is to get started with a close, critical reading of Kastrup's text by engaging just that material that sets the stage for the book as a whole. In this session, it would be nice to set a foundation for our further reading, noting similarities and differences in our own understanding of what Kastrup is trying to do and how this fits into our own understandings of reality. In other words, it is an attempt to get on the same sheet of music, even if we might be singing different parts.
Reading / Watching / Listening
Kastrup, Bernardo (2019) The Idea of the World: A multi-disciplinary argument for the mental nature of reality , Winchester, UK/Washington, USA , iff Books, Front matter. (See introduction, above.)
Nota Bene: If you do not yet have the book and are not sure whether you want to invest in it, by downloading the Kindle "Reading Sample" for this text from Amazon, you will have access to the front matter and first chapter or two of the text. What is more, all the "content" chapters of the book are also available online and for each subsequent reading session, links thereto will be provided.
Seed Questions
Do have any particular thoughts about the "Acknowledgements" section?

What do you think of Kafatos' "Foreword"?

If you've read any of Kastrup's previous works, was his "Note" helpful? If you haven't, has it caused any unwanted confusion?

What do you think of Kastrup's approach in constructing the book?

Do you feel that you have a good understanding of what Kastrup is trying to do and how he is trying to do it?
Context, Backstory, and Related Topics
Suggested Agenda
Welcomes and introductions (depending on who's there and who knows whom)

Round Robin 1: Why did you decide to embark on the "quest"?

Round Robin 2: First impressions of the text (whereby this round can overlap with RR1)

A closer look, based on the Seed Questions, and discussion

Round-up and preview of coming attractions (what's up next time)
(This is, as the heading implies, a suggestion. I'm open to any and all modifications that help us along the way. It is, at a minimum, a framework to start with.)