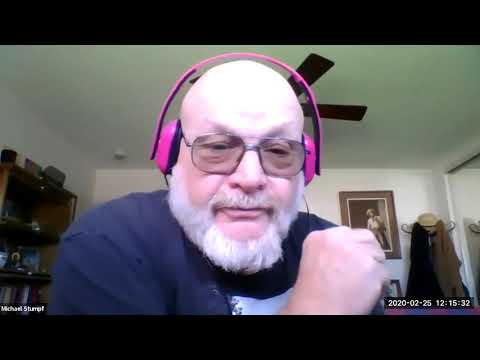 Recorded 25 February 2020
---
This time around we are going to take a closer look at Part I of Kastrup's book, "What is Wrong with the Contemporary Philosophical Outlook". It encompasses three chapters (a preamble and two content articles; a format that will be repeated in the other sections of the book) which, in his own words, "make explicit the main artifacts of thought – unexamined assumptions, fallacious logical bridges, etc. – that plague the contemporary philosophical outlook regarding the nature of reality." (IOTW, p. 10)
(What now follows is a quasi-summary of Chapter 1, the Preamble to Part I.)
The purpose of this part of the book is to show why there is a need to take a new look at the dominant ontology. As Kastrup puts it, "why bother with alternatives if the status quo is fine?" (IOTW, p. 16) He alleges, however, that it is not fine. There are, it would seem, two very fundamental shortcomings of the so-called "physicalist" ontology. First, it "fails rather spectacularly to account for the most present and sole undeniable aspect of reality: the qualities of experience" (IOTW, p. 16), or, as it is otherwise called, "the hard problem of consciousness". Stated differently, it fails to explain consciousness itself. Second, the paradigm is increasingly at odds with results arising from physics labs the world over. In other words, its consistency with empirical observations is increasingly being called into question, as is its explanatory power (cf. the "subject combination problem", which is a topic we'll return to in later chapters). Instead of merely listing all the problems this ontology has dealing with these empirical and philosophical issues, Kastrup wants to "point out the failures and internal contradictions of the very thought processes that led to these flawed ontologies in the first place." (IOTW, p.17) In this way, by recognizing and understanding the shortcomings of these thought processes, we stand a better chance of reforming our own thinking and better understand the true nature of reality.
He approaches this in two chapters. Chapter 2, then, attempts to expose the root of our current dilemma, namely, "the tendency to attempt to explain things by replacing concrete reality with abstractions." (IOTW, p. 17). A lot of conceptual jargon often fills the gap left by the loss of religious myths, so there is a certain expectation in this direction. However, this is very insubstantial ground on which to be building one's ontological house. Chapter 3 tries to make better sense of this malaise by addressing the real problems at hand: the "hard problem of consciousness" and "the subject combination problem". It is Kastrup's position that these both result from unclear, imprecise thinking and the making of very fundamental categorical mistakes. The issues and themes addressed in these chapters, of course, will continue to recur throughout the remainder of the book.
Reading / Watching / Listening
Kastrup, Bernardo (2019) The Idea of the World: A multi-disciplinary argument for the mental nature of reality [IOTW] , Winchester, UK/Washington, USA , iff Books, pp. 15-50.
Kastrup, IOTW, Ch 2, Conflating Abstraction with Empirical Observation (online)
Kastrup, IOTW, Ch 3, The Quest to Solve Problems that Don't Exist (online)
Seed Question Complexes
At least since Descartes, mind and matter have been largely seen as opposites, yet Kastrup claims this is a false dichotomy. Do you agree with him? If yes, why, but if no, why not? How strong do you feel his argument is?

There are, according to Kastrup, a number of currently accepted ontological hypotheses about the nature of reality and consciousness. How convincing do you find his approach of classifying these as "thought artifacts"? What are the strengths (weaknesses) of this approach?

Kastrup said that the two chapters in this part of the book aimed at pointing out the "failures and internal contradictions of the very thought processes that led to the [currently prevailing] flawed ontologies in the first place." (IOTW, p. 17) How successful do you think he has been in achieving this goal?

What consequences has your reading had for your own understanding of reality?
Context, Backstory, and Related Topics
Suggested Agenda
Welcomes and introductions (especially if we have new participants)

General overview of the session

Gather first reactions and open questions that might be answered in our discussion

Engage the reading from the vantage of Chapter 2 and Chapter 3

Round-up and preview of coming attractions (what's up next time)