Cosmos Café [2020-03-20] - Countering the CoronaVirus of the Mind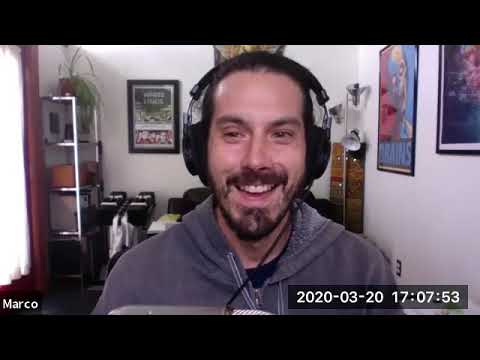 Beyond facts and factoids, there is a zone. Let us call it the 5th dimension, wherein time and space are born and die—some call it the quantum foam; others, consciousness itself—the ontological primal, the incorporeal jelly-like substance we're made of. Let's meet there. No facemasks needed. Keep your skin cells to your self. Let your love light shine through virtual face, hands, gestures, and (weather permitting) well-tempered words. We are all zoomers now. Songs and crayons/paper welcome, and new faces come in from the social isolation of the retracting global dome—a nestweaving of birds appropriates the moment, gathers in the shady sun of still-brown branches that shiver and grow.
Reading / Watching / Listening
---
I (@madrush) particularly wanted (would still like) to ask:
How can we understand "CoronaVirus" from different metaphysical points of view?

Materialist/physicalist
Bottom-up panpsychic
Idealist
Spiritualist
Panentheist
Integral

What is the significance of Cornavirus for our times?

What is the occult emergent opportunity that Cornovirus perhaps presents for world change? What kind of good ideas might be possible to manifest and realize now that weren't before?
I also thought I'd share Mirra Alfassa (aka The Mother's) account of her encounter with the Spanish Flu, via @Matteo, who sent this to the members of the Savitri reading group after our last event.
My final questions for now:
What is the occult reality of CoronaVirus?
Who is CoronaVirus in the subtle realm?
What is the relationship between CoronaVirus and God?