Recorded 4 June 2019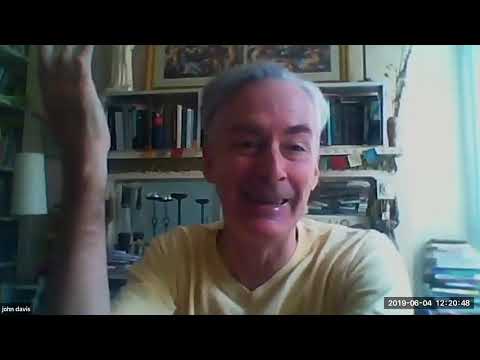 Audio:
---
Daughter I tried an experiment
Father Yes?
Daughter I wanted to find out if I could think two thoughts at the same time. So, I tried to think " it's summer" and I thought " it's winter." And then I tried to think the two thoughts together.
Father Yes?
Daughter But I found I wasn't having one thought. I was having one thought about two thoughts.
---
For this week's Cafe, breathe a breath of repose. There are no suggested readings. Johnny Davis plans to perform a brief exercise to boost our biotic being out of this abiotic environment in which we are entangled. It is a chance to report in from our various environs, an opportunity for experiments in clearing the air, setting the table and inviting consciousness to our conversation.
---
Seed Questions
(add in inquiries to this wiki page . . . add in if you have a question that needs answering, even if you cannot attend the Café . . . we will let it steep into the conversation!)
---
THE COSMOS CAFÉ is a weekly virtual dialogue series that focuses on deep questions of cosmology, consciousness, and culture. Our Café table, open to all, is designed to encourage open-ended, creative, and all-inclusive conversations. These are performative experiments in **cooperative intelligence ** , grounded in shared reading materials and suggested media, where the participants are both subjects and objects, observers and observed, as we hone our minds to the edges of our maps and explore our intuitions of possibilities beyond.