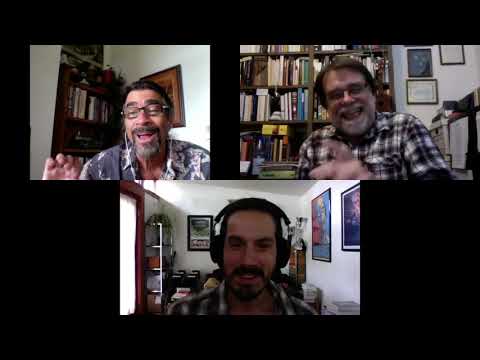 [download]
---
A bit of a messy talk, perhaps, on the subject of communication: we talk about ecology, technology, global capitalism, life and death, evolution, paranormal experiences, sex (i.e., a typical Café talk). But communication itself is messy. Did we make any more sense of the subject by the end? See what you think.
Following are @Mark_Jabbour's pre-talk notes on topic, which we did stray from.
~ @madrush
---
picking up a thread that reoccurs in the Cosmos Cafe & elsewhere - a high value target.
I can't think of a more important value than how we (humans) communicate with one another, both interpersonally and within and between groups, both large and small. We've entered a new "era" - that of instant, global, mass communication. The old "rules" don't apply, yet they lurk beneath the surface, whispering to us - speak, don't, it's not your turn, speak only when spoken to, obey your elders, run, hide, fight, and so on.
Readings: Any of the previous ones seem relevant.
Seed Questions
Q1: Does the new instant, global ability to, via social media, help or hurt the agreed upon goal of better understanding and compassion?
Q2: Is it possible to debate and disagree with civility?
Q3: Is lying just a part of human nature and a given?
Context and Backstory