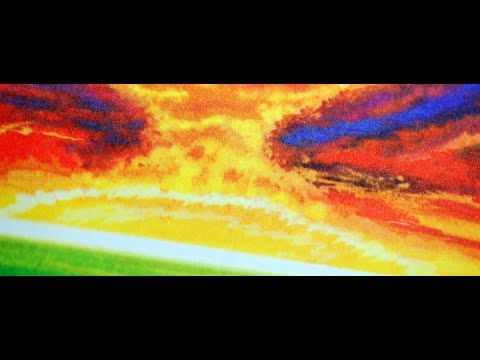 [download]
Members of the Infinite Conversation forum give feedback on the Cosmos Co-op initiative. We talk about what we like, what we don't like, and what we'd like to have happen—both on the platform, and in our evolving creative community. We also touch on how this initiative relates to the wider world and the evolution of cultural technologies.

If you have your own feedback and would like add to this conversation, please add your thoughts below.
Participants:
Caroline Savery
Marco V Morelli
John Davis
Douglas Duff
Geoffrey Edwards
Date recorded: 1/16/2018
---
Hey folks! Caroline here. @madrush (Marco) and I have heard back from a few people on the Key Documents–and thank you so much for taking the time to share your feedback, which has all been positive so far. Through this process, I am pleased to learn that the overall direction set out in the first batch of the key docs are resonant with the members we've heard from.
We've had zero participation on the Cosmos Dev conversations thus far on Wednesdays–so we're cancelling the future sessions and switching it up. Specifically, there's one big change we're going to experiment with in our approach to development conversations. Here's the mantra:
Questions before assumptions.
I'm taking it upon myself to practice asking questions before making (and stating) assumptions. What that looks like is, in conversations framed by Cosmos: orienting around juicy open-ended questions that tie in with the text–rather than centering on a text, per se. (Up to this point, we'd been framing conversations around specific pages in the Key Docs; instead, we'd pose thought-provoking questions and integrate those conversations with key doc content.)
As a community norm, the idea of starting from inquiry and asking one another direct and interested questions is appealing to me. We are still very much toying with what works and doesn't work in this early system, but garnering critical participation in the visioning and development process from members is a fundamental aspect of our intended model.
Put more philosophically: may we live in the big, best questions, pushing the edges of our comprehension and tangible realization of solutions, while generating new fields of wonder.
I've got some questions for you now…
First question: Who would want to participate in conversations about the design, culture and configuration of Cosmos.coop (the platform, the cooperative business, and the community)?
Second: Would you like to meet in the format of a Cosmos Cafe?
Cosmos Cafe so far looks like this: vibrant cafe-style conversation, once a week, with conversational leadership being rotated among any volunteer who steps up. What do you think about borrowing this format, and discussing topics about Cosmos (our community, platform and co-op)?
Here are some example questions we might explore in group conversation:
What are the top three things you want to get out of Cosmos? What would give this platform the most value to you?
What would it look like to be successful?
What would it mean for Cosmos to be worth your time?
What gap or pain point are you hoping Cosmos could resolve?
What vision do you have for Cosmos? Imagine a perfect day using Cosmos to meet your needs, from beginning to end… what do you experience?
What do you think?
Third: Of those who answered yes so far… When would be the best time for you to meet? Fill out this doodle.
Fourth: How do you want to contribute? Feedback and conversation is just one crucial way. You can help Cosmos develop by contributing various forms of capital, too: financial, social, intellectual, labor, etc.
I will continue to release content Marco and I have worked on under the scope of the Key Docs project. And whereas the first batch released contained relatively "finished" content on the vision and theory, from here on out, it gets more, erm, happily chaotic? That is to say: although Marco and I have invested considerable energy in hashing out our ideas about all things Cosmos, in some areas, it still amounts to a necessarily rough sketch. There are big gaps in the picture! Some of our thinking might be shots in the dark: rife with untested hypotheses and vast, tantalizing gaps of unanswered critical questions.
All hands on deck. We WANT your critique. We NEED your participation. For this cosmotic experiment to work, we'll need to break up the casual habitual social media site as a detached viewing and commenting experience. The distance between us might seem large, but it is merely computer screens. We'll need to practice, in these virtual spaces, ways of treating our collective matters of concern as opportunities for doing something: for engaging more deeply in one another's truths, for working collaboratively to innovate solutions, for calling to action one another's inner hero.
Have any thoughts on how we could ask superb questions of each other? Your feedback, given and gratefully received, is part of the wealth of the whole.
Let the generative games evolve!
Caroline