Audio:
---
Flesh.
The muscular parts of animal bodies beneath the skin. Or, in the visual arts, the skin is flesh in its many colors and textures. Flesh is carnal, meaty, the substantial body of living creatures. It gives us brawn and frame; substance and stance. Also, there is the flesh and blood, the 'near-kindred'; we are connected to each other through our proximity, our relationships, our experiences shared over meals and conversations. Yet, as we meat virtually "in the flesh", we sense there is some other substance that arises when we share words and flesh out ideas.
Maurice Merleau-Ponty, the French phenomenologist that David Abram reincarnates in his essay "The Flesh of Langauge", uses flesh in an alternate manner. There is the visible flesh, yes. But what of this invisible substance that arises in the event of perception? Merleau-Ponty and Abram see flesh as a membrane of the world. In Abram's words, "The Flesh is the mysterious tissue or matrix that underlies and gives rise to both the perceiver and the perceived as interdependent aspects of its own spontaneous activity." It is in this elemental being of the flesh that the secret of sensibility is to be sought. In the context of language, the whole earth speaks.
The prevailing view of language exchange is that of a formal system of signs, codes and rules that can be detached from the world and examined in abstraction. This language is a human endeavor; the higher the level of abstraction, the higher the level of human specialness. The whole earth might speak but it is deafened by the grunts and groans of alpha-human speech. Yet, as Abram directs our attention to our ancestral heritage, we learn that we have evolved from the language of the sensuous and that language cannot be abstracted from the environment.
From an ecological perspective, Abram demonstrates in his writing and his animate speeches that this separation from the flesh of language has dire implications for our reception and interaction with the world. Our abstract language codex is enmeshed in flesh, rooted in gesture and bodily expressiveness. It is by a "complementary shift of attention" that we may enter into the flesh of the language of the world.
Reading / Watching / Listening
Abram's "The Flesh of Language" from The Spell of the Sensuous (1.9 MB)

The Commonwealth of Breath: Climate and Consciousness in a More-than-Human World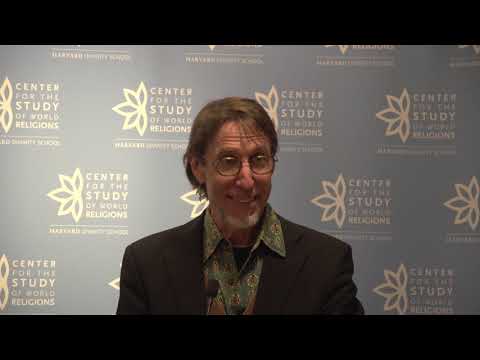 Seed Questions
What does it really mean to incarnate in language?
How can language bring us into deeper communion with our world?
What can language bring into co-presence, when we become attuned within the flux?
What is the difference between the spell of the sensuous and the spell of technological reality?
Context, Backstory, and Related topics