Gebser in the Present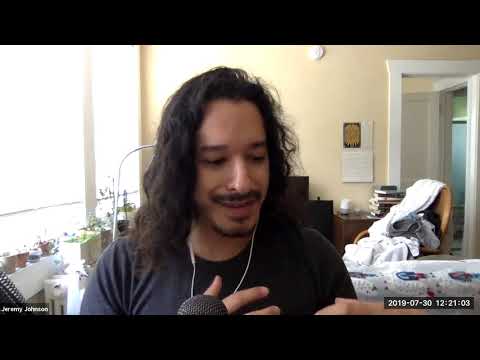 Recorded 30 July 2019
JJ: Hey @ccafe! It's good to be back. I truly enjoyed our conversation this past Tuesday and hope the following call to be a similarly fruitful dialogue. After getting a chance to listen to "Dwelling in the House of Gebser," and reviewing the thread, Doug and I put together a "set list" of themes we can hopefully orbit around together for the next one. They mainly concern " Gebser in the Present ," which is the chord I heard struck a number of times in the inquiries like, "how relevant is Gebser today?" and "where is Gebser vulnerable to postmodern criticisms?" @patanswer's question on New Media that might "ware" the whole is an intriguing one, too. In addition, with the next Gebser conference at Asilomar being a cross-over with Jungian scholars, we can further intensify the theme: integral consciousness in the present (civilizational crisis) .
Reading / Watching / Listening
Chapter 6 of STTW , "The Integral A-Perspectival World: Time-Freedom and its Contemporary Manifestations" is relevant for this topic. (Does anyone need me to send over a PDF of the chapter?)
Gebser, Jean. The Ever-Present Origin . Part Two, chapter one, " The Irruption of Time. " Section 1: "The Awakening Consciousness of Freedom from Time" (pg. 283-289). Chapter two, " The New Mutation , Section 2, "The Theme of the New Mutation" (pg. 301-306).
The film class on Nura just watched Akira , which is touched on in my chapter above. I have it in mind a lot lately. You guys are welcome to check it out.
Seed Questions
Just how relevant is Gebser these days? Who is willing to read him, and why and why not?
Where and how is Gebser vulnerable to current (postmodern?) criticism?
What kind of social media might truly 'ware' the whole in transparency and time-freedom in the 21st century?
How can we work through the liminality of this great planetary, spiritual unfolding?
How can we comprehend Anima Mundi and World Crisis?
How can the thinking of Gebser and Jung be understood as prophetic ?
Context, Backstory, and Related topics
Agenda items