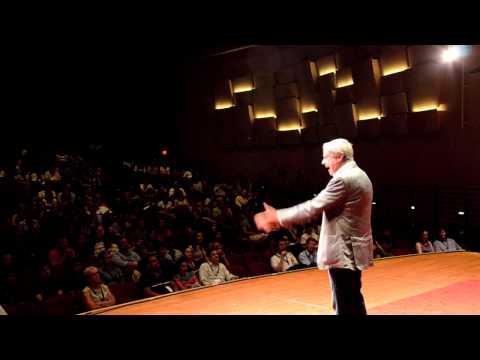 It seems to be an art, a technique and a practice…
David Allan, who wrote Getting Things Done, has this 22 minute TED talk on a straightforward process for creating the essential "psychic bandwidth" to being "appropriately engaged" with life unfolding around you. This has broad applications–not the least of which is approaching and calibrating ambitious creative projects (Cosmos' own development crossed my mind while watching, natch) or even more generally–consistently taking on and succeeding at crucial work amidst outrageously proliferating demands on one's precious time and attention.
As a creative producer (writer, filmmaker) for many years, and generally intense-thought-monger for even longer, I have developed several techniques for coordinating my time, thoughts and creative energies–as a means of survival as much as style. This talk boils down even simpler why what I do that works, works–and how go beyond, too.
Really curious to hear what others in this "scene" think about this talk, in reflection on their own creative processes, lifestyle pressures, and aspirations. <3