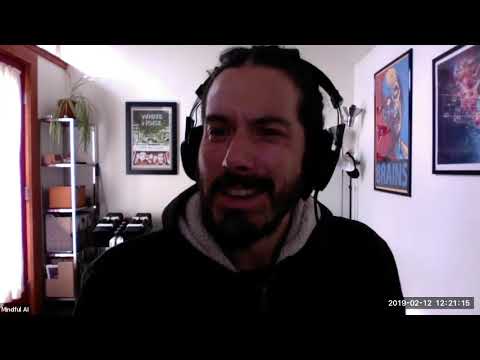 Spirals and spheres have appeared in contemporary three- and four-dimensional reflections and other thought. Though Emerson in his essay "The Circle" draws upon two-dimensional shapes as his choice metaphor, do not be fooled into flat thinking…this is an essay that spirals amongst itself and "around every circle another can be drawn." Emerson charts the course for complexity and uncertainty as we face the ever-changing nature-sphere. He places the individual eye, the "transparent eyeball" at the center of the ever-expansion of various circles. Where do we sit with this? Simplicity? Complexity? In what sense do we sail?
The essay hoists a certain philosophical tone. Our Cafe circle heaved and hoed various loops of experience, embodiment and enthusiasm, threading themes of deep innocence, complex exuberance, the inner and outer eye; Transcendentalists Nature language; the labyrinths of the body and mind; post-industrialist society and the relevance of Emerson's spiritual prose and pose.
---
M.C. Escher -Concentric Rinds Colour
---
"Circles, like the soul, are neverending and turn round and round without a stop"
Reading / Watching / Listening
This site provides recorded voice:
http://www.rwe.org/x-circles/
---
"Our moods do not believe in each other. To-day I am full of thoughts and can write what I please. I see no reason why I should not have the same thought, the same power of expression, to-morrow. What I write, whilst I write it, seems the most natural thing in the world: but yesterday I saw a dreary vacuity in this direction in which now I see so much; and a month hence, I doubt not, I shall wonder who he was that wrote so many continuous pages."
---
Seed Questions
In what sense should we take the idea of the circle? @Eduardo_Rocha imagines 3 shapes for the circle with which he speaks in the essay.: theological-cosmological, another biological or some "theory of nature", and another more like some kind of "theory of knowledge."
How is Emerson relevant today?
Context, Backstory, and Related topics
Agenda items
Announcements
Introduction to the essay
Opening statements/questions
Reading from "The Circle"
---
"I am only an experimenter. Do not set the least value on what I do, or the least discredit on what I do not, as if I pretended to settle any thing as true or false. I unsettle all things. No facts are to me sacred; none are profane; I simply experiment, an endless seeker."