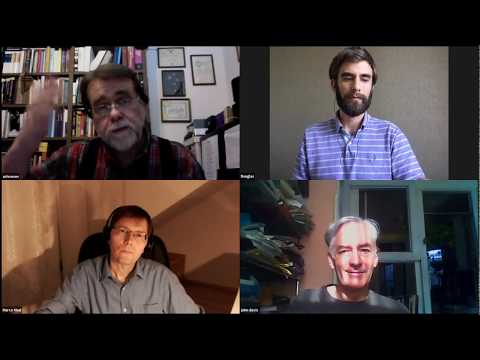 [download]
---
TAKE NOTE: this is an open invitation to morph this cafe as you see fit. Gidley can be our launching point, but bring in any readings, videos, thinkers, personal thoughts that may be related. @Douggins plans on giving a brief intro into Gidley and her ideas. Beyond this intro, the fruits of the Cafe will be guided by what the group seeds and sows.
Jennifer Gidley's superb book Postformal Education: A Philosophy for Complex Futures "explains why the current education model, which was developed in the 19th century to meet the needs of industrial expansion, is obsolete. It points to the need for a new approach to education designed to prepare young people for global uncertainty, accelerating change and unprecedented complexity. The book offers a new educational philosophy to awaken the creative, big-picture and long-term thinking that will help equip students to face tomorrow's challenges."
more on the book

Inside, readers will find a dialogue between adult developmental psychology research on higher stages of reasoning and today's most evolved education research and practice. This dialogue reveals surprising links between play and wisdom, imagination and ecology, holism and love. The overwhelming issues of global climate crisis, growing economic disparity and the youth mental health epidemic reveal how dramatically the current education model has failed students and educators. This book raises a planet-wide call to deeply question how we actually think and how we must educate. It articulates a postformal education philosophy as a foundation for educational futures.The book will appeal to educators, educational philosophers, pre-service teacher educators, educational and developmental psychologists and educational researchers, including postgraduates with an interest in transformational educational theories designed for the complexity of the 21st century.
Jennifer Gidley's writings will be a launching point for this discussion. See below for a list of potential publications to examine. Which catch your eye? Which would you like to discuss?
Reading / Watching / Listening
You will need to sign up at Academia.edu to access these papers.
Perhaps we can select one to read as a group. @Douggins suggests:
Seed Questions
"What masquerades as education today must be seen for what it is—an anachronistic relic of the industrial past. Unless we resolve to rehumanise education so its core purpose becomes once again to develop whole human beings who care, who have and respect life, who exercise wisdom and who have the courage to voice their truths to those who would corrupt our futures, then we should forget about the whole idea of education altogether. Nothing less will suffice, if our young people are to become whole enough to navigate the complex futures they will ineluctably inherit." – Gidley, Postformal Education & Complex Futures, p.269
What is/are the core purpose(s) of education?
If higher-order, more complex forms of cognition do exist, then how can we better educate children and young people so that more mature forms of reasoning appear at the appropriate life stage?
Context, Backstory, and Related topics
Agenda items
Introduction to Gidley, Postformal Education & notions of complex futures
---
Cosmos Café is a weekly virtual dialogue series that focuses on deep questions of cosmology, consciousness, and culture. Our conversations are designed (and intended) to be open-ended, inclusive, and creative—going nowhere in particular (or seemingly everywhere) yet arriving at the heart of the matter over time. These are performative experiments in cooperative intelligence, grounded in deep reading, mutual listening, embodied experience, and speaking our minds!
Each week, members of the Café crew put their minds together (if only, to take them apart) to discuss an organically chosen topic from the frothy ideas bubbling up on the Infinite Conversations forum. Sometimes we invite special guests, or try creative experiments in sense-making and conversational practice. If you're following our sessions and would like to offer feedback or make a suggestion, we're open to ideas. If you'd like to join the conversation, we'd love to hear from you! Please add your thoughts on any topic here on the forum—or message the @ccafe crew to get in touch.