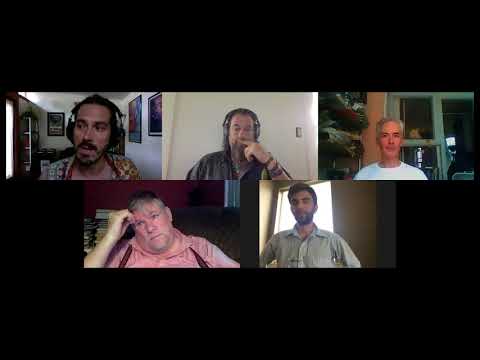 [download]
---
The Café crew welcomes Raymond Powell, a Holochain community builder and principal author and developer of CoGov.tech, to talk about how distributed systems of digital governance could change the way we operate in the world. We explore how Cosmos.coop could potentially use this new tech, as well as wider possibilities. What would collaboration look like in a living system designed for 'agent-centric,' 'non-enclosable' communications and identity among peers?
Other questions we explore: What are the differences between centralized, decentralized, and distributed systems? How does governance relate to influence? And, how can we expand our concept of 'currency' to account for the many different kinds of flows of value in a social system?
We hope this conversation contributes to greater collaboration among the various communities and initiatives that share a desire to grow our individual, collective, and planetary intelligences in service of the highest good for all.
Read Raymond's CoGov proposal, and learn more about Holochain and Cosmos:
Participants:
Raymond D. Powell (guest)
Marco V Morelli
Geoffrey Edwards
Doug Duff
John Davis
Background
Continuing the discussion from Democracy Earth: Cryptopolitics and Blockchain:
At a recent Holochain hackathon in Denver, I met one of the architects and core developers of CoGov.tech—an application layer being developed on Holochain (alternative to 'Blockchain') which is dedicated to creating a digital governance framework that can scale from local to planetary collectives. The developer was interested in what we're up to with Cosmos Co-op, and we discussed potentially using the CoGov framework in a future version of Cosmos, as well as developing LitCoin as a Holochain app.
I'm currently reading the CoGov overview paper, which asks, but does not directly answer, this question:
What are the specifications for a sovereign governance system that functions with the operating values of fairness, equal opportunity, consent, privacy, transparency, and integrity—and yet still manages to be agile, flexible and effective?
—and I wonder if anyone here would like to read it with me, and invite Raymond Powell (the dev) to a talk, perhaps a future Café session, following up on the previous talk we did on the Democracy.Earth proposal.
Here is a direct link to the CoGov piece. If you are interested in studying and discussing this topic, please reply below!