"Angelus Novus" by Paul Klee (1920)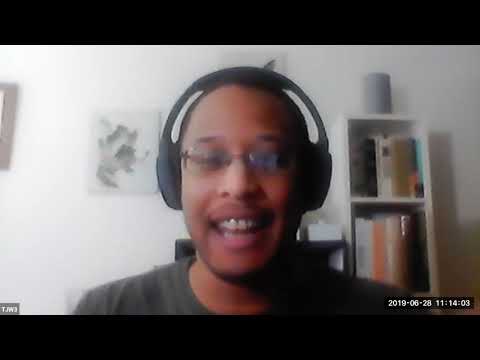 Walter Benjamin, upon purchasing the print in 1921, christened this fellow "the Angel of History". He imagined him being swept inexorably into the future on his own outstretched wings by the storm winds of destiny - only backwards, so that he must ever survey the damage of a past he could neither pause nor fix. The truth is we too are being swept inexorably into the future, and we are just as powerless to pause or fix what lies behind us in time. But unlike the Angel we are able not only to turn our heads but to move our wings even if slightly. We have a precious opportunity, if not a duty, to allow memory to serve the cause of wisdom ahead - and this is a difference that should make all the difference in the world.
With our trusty cherubic mascot by our side, Cosmos regulars John Davis, Ed Mahood, and I plan to meet this Friday June 28 at 1 PM EST to discuss a book we have been reading entitled The Axial Age and its Consequences, edited by Robert N. Bellah (author of the brilliant survey Religion in Human Evolution) and Hans Joas. The book is a collection of essays written by scholars of philosophy, religion, history, sociology, and related fields and deals with various aspects of the legacy of the "Axial Age", a concept-label attached to the historical period between 800 and 200 BC by the German existential philosopher Karl Jaspers (The Origin and Goal of History, 1949). The book is a tome, but is set up like an anthology, so we can proceed one major thought at a time - an approach our drifting postmodern world probably needs to see much more.
We do have a focus but plan to have fun along the way, so any who did not just read the above and stifle a yawn are welcome.

(I really hope this works…)
Cafe Zoom line: Launch Meeting - Zoom
No reading is required to join in, but if you know absolutely nothing about the Axial Age this very brief summary of the original thought by Jaspers himself might prove helpful:
The present itinerary
(subject to the lot of all plans laid by mice and men) is as follows:
A spirit-enhancing and group-building Clean Start as only our John can offer up
An exploration of ideas in religion, cultural evolution, and structures of consciousness*, focusing on selected introductory essays
[*You know us - Gebser is going to pop his head in at some point, even though he is not mentioned in this book!

]
Seed questions:
What is second-order culture? How can we use our knowledge well to "presence" the best future?
What is the Axial Age? What about this piece of the past speaks best to our situation(s) today?
Working bibliography
(These 'may come up in discussion, may not' - sweat not!):
-Bondarenko, Dmitri M. & Ken Baskin (2011) "Living through a Second Axial Age: Notes in the Time of an Irreversible Global Cultural Transformation", Globalistics: Ways to Strategic Stability and the Problem of Global Governance Conference 54, Moscow, available at (DOC) Living through a Second Axial Age: Notes in the Time of an Irreversible Global Cultural Transformation | Dmitri Bondarenko and Ken Baskin - Academia.edu
-Bellah, Robert N. (2011) Religion in Human Evolution (Belknap Press)
-Black, Anthony (2008) "The 'Axial Period': What Was It and What Does It Signify?", The Review of Politics, Vol. 70, #1 (Winter), pp. 23-39, available at https://www.sfu.ca/~poitras/rp_axial_08.pdf
-Donald, Merlin (1993) "Précis of Origins of the Modern Mind", Behavioral and Brain Sciences 16, pp. 737-791, available at Origins of the Modern Mind: Three Stages in the Evolution of Culture and Cognition | Semantic Scholar
-Eisenstadt, Shmuel N. (ed.) (1986) The Origins & Diversity of Axial Age Civilizations, Albany, State University of New York Press.
-Gebser, Jean (1985) The Ever-Present Origin, Athens, Ohio University Press.
-Graeber, David (2014) Debt: The First Five-Thousand Years, London, Melville House, in particular Chapter 9 "The Axial Age".
-Bellah, Robert N. & Hans Joas, (eds.) (2012) The Axial Age and its Consequences, Cambridge, Harvard University Press.
-Kripal, Jeffrey J. (2019) The Flip: Epiphanies of Mind and the Future of Knowledge, New York, Bellevue Literary Press.
-Löffler, Davor (2018) "Distributing Potentiality: Post-capitalist Economics and the Generative Time Régime", Journal for Politics, Gender and Culture, Vol. 15, #1-2, pp. 8-44.
-Wendt, Alexander
(2003) "Why a World State is Inevitable", European Journal of International Relations, Vol. 9(4), pp. 491-542.
(2015) Quantum Mind and Social Science, Cambridge, Cambridge University Press.