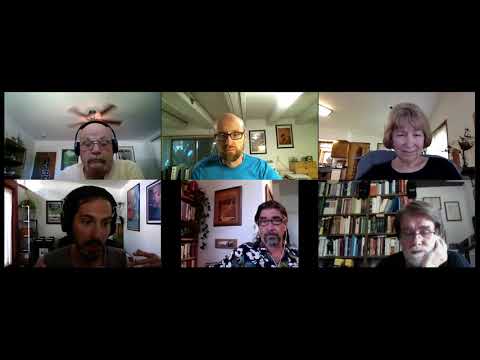 [download]
Overview
Arguably, sexual repression in the U.S. creates conditions that contribute to the creation of the sexual predators we see in the news. Seeing that these conditions contribute to the occurence of sexually predatory behavior in men, however, in no way condones that behavior. Those men are still responsible for their behavior, i.e., are needing to "grow up".

On the other hand, we saw in the #metoo movement some individuals using the language of postmodernism – but without an ethics of inclusion – to punish men (usually) without due process.

Seen as built in features of the Kosmos, integral theory includes as unavoidably present four noble qualities that are beauty, goodness, truth, and usefulness. Sex is clearly related to the attraction to beauty, with beauty inspiring creativity, passion and right effort in others. In terms of the passion that is inspired, it is crucial to honor the boundaries set by the beautiful, not for reasons of premodern ethics, but for the practical or modern reason that ​those boundaries are what create the container for the creative contribution itself​.

I would argue that honoring the boundaries of what we find to be beautiful, of what inspires in us erotic feelings, provides an inside-out approach to sexual ethics. I would also argue, and have support from Ken Wilber on this, that it would be useful to apply the constructive-developmental assessment understanding specifically to this area, as way to assist us in navigating these waters.

In this Cafe, we will begin discussing these issues, with input from our guest Terri O'Fallon, PhD, who works in the area of developmental assessment.
—from @DurwinFoster
Context and Backstory