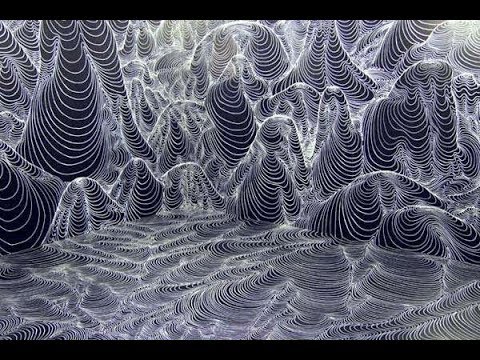 [download]
Recorded: November 28, 2017
Summary
[you are welcome to update this section w/ notes, books mentioned, etc.]
This week we will be continuing our conversation about time and related phenomena, following up on our previous two sessions exploring The Reflexive Universe, by Arthur Young, and themes of Fractal Time in Everyday Life.
@johnnydavis54 will be leading off our talk…
---
Reading (for context, themes, ideas…)
Eric Weiss on Syncyronicity - » Some Reflections on The Definition of Synchronicity
References from the session
Aczel, Amir D. (2000) The Mystery of the Aleph: Mathematics, the Kabbalah, and the Search for Infinity, NY, Washington Square Press.
Eliade, Mircea (1959) Cosmos and History: The Myth of the Eternal Return, New York, Harper & Brothers.
Seed Questions
@johnnydavis54 thinks the Turning test is perhaps a really bad test. Maybe we can explore some of the implications of this.

@madrush muses that "Phases of memory … "temporal dysphoria" (which corresponds to a "spatial schizophrenia"—or what Wilber called "aperspectival madness") … to stay with an intention (I believe in the "philosophy of commitment," actually) … might have something to do with synchronicity.

@patanswer wonders whatever our varying and even contradictory beliefs about the ultimate nature of reality may be, the crucial question, the one that makes it worth pulling unconscious archaic 'spirit' up through the rest of the structures to full integrated consciousness, is what kind of person do my beliefs make me in this world-line space-time? And @johnnydavis54 would like to explore this more, especially making "unconscious archaic spirit" more explicit.
Potential inputs & backstory stuff
Serendipity and Synchronicity (thanks to James Lawley)
assessed until later when the consequences of events are evaluated.
Synchronicity can become serendipity if the effects of the coincidental events have large positive significance over time. However serendipity can also arise out of events that are not synchronous. This gives four possibilities:
Synchronicity leading to serendipity
Synchronicity leading nowhere
Ordinary events leading to serendipity
Ordinary events leading nowhere

The distinction between serendipity and synchronicity is a matter of time. With synchronicity there is an immediate recognition of the 'meaningful coincidence of two events happening close in time'. Serendipity, however, cannot be