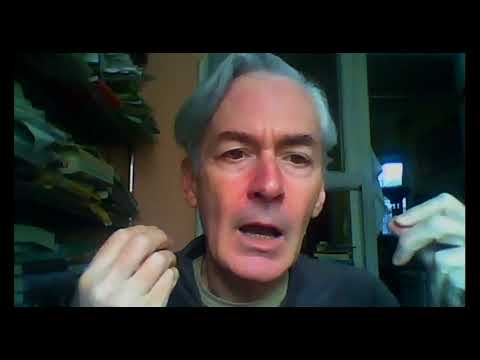 ---
Overview
The topics of time and space have played a strong role in recent café discussions, but so far these themes have been approached in a very "mainstream" sort of way: we've looked at what physicists (e.g., Young) and experts on the subject (e.g., Welch) have had to say, and we've even taken a very personal and practical tack to get closer to an understanding of these key notions. What is more, we have delved deeply into the possibilities of alternate ways of knowing, as it is becoming increasingly clear to all of us involved in these discussions that there is much more at stake than immediately meets the eye.
One ever-present sojourner in these explorations has been the Swiss-German cultural philospher Jean Gebser and his structures-of-consciousness model, primarily because he provides a powerful way of talking about different understandings of the world at different times and different places throughout the history of humankind. He postulates that we are transitioning to what he terms the Integral structure of consciousness from the Mental structure, but he notes that in this particular transition, even earlier structures, such as the Mythical and Magical will play in an important role, especially the effective manifestations of those structures.
One primary – if not the primary – source of the mythology of what we most commonly refer to as Western culture is the Bible. The very first chapter in the first book contains the Story of Creation. This text may be one of the most researched and discussed texts of all time, but it still remains a mystery to many. It is this story that Creationists use to defend their attacks on science's Big Bang theory, and as such it has become a renewed object of investigation for seekers on both sides of the science-religion divide. Fervent advocates on both sides of this divide claim to know what the text is telling us, but what if both of them are wrong and there is something quite different at work here?
This just might be the case. What would it mean – in general, but for each of us specifically, if these text "meant" something quite different from what we think it means? What if the text revealed the intimate entanglement of consciousness and reality that quantum physics seems to imply? What if the more-than-meets-the-eye reveled that there is an intimate and inviolable connection between science, consciousness, religion, and spirituality? What if there were a way to understand the text that was amenable and satisfying to experts in all these domains? That could be a game-changer. This session is about whether such an idea is even thinkable.
Caveat/Disclaimer
Obviously the letters of the Hebrew alphabet will play a role in our discussion, but this is not a topic that is well-spread throughout the educated, Western, intellectual/academic/scholarly/artistic community. No previous knowledge of the Hebrew language, or its alphabet, is necessary for this café session. Also, the "discipline" that deals otherwise with the Hebrew alphabet is known as kabbalah, but this is one of those topics that is most often either known poorly or pejoratively or it is not known at all. It is a very rich (and elusive) topic as well, so trying to "get smart" about it in short time can be as harmful as it can be helpful. What I'm saying is there's more than enough confusion going around, and in the lead-in to the session itself, I'll make a concerted effort to place this notion reasonably within your own background and experience that you can understand what is meant when the term is used. This is the reason there are so few preparatory references for this session. Wherever you are and whatever you know now is the perfect place to be for this session. All I ask is that you bring your naturally open (and critical) mind with you.
Reading
Genesis 1:1-3
(specifically, but the whole creation story is contained in Genesis 1:1-Genesis 2:3)
And, for those who like to hear the voice, Alexander Scourby's reading of Genesis (with a tip o'th' hat to @johnnydavis54):
Seed questions
Inputs and backstory stuff
Presentation from session
Post-session references and reading